Welcome to Lakshya-Bharat Portal - Opportunities in Oil and Gas Sector - A Step Towards Self Reliance
Government is the largest purchaser in every economy of the world. In India too, public procurement as a percentage of GDP in India is estimated between 20-22%. For the size of the Indian economy of USD 2.7 Trillion, this amounts to public procurement to the tune of USD 500 Billion annually. The Government of India is aiming towards a USD 5 Trillion Economy by 2024. In FY-2019-20, the combined procurement of oil companies was to the tune of around USD 15 Billion which comprises Capital Goods and MRO Items.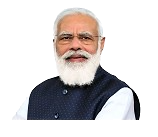 Shri Narendra Modi
Hon'ble Prime Minister
"
This is time to switch the Indian Economy from 'command and control' mode to 'plug and play' mode. It's time to take bold decisions & investments instead of adopting traditional conservative approaches. It's a time to prepare a globally competitive domestic supply chain by leveraging local manufacturing. The vision of India 'to turn crisis into opportunity' is going to prove equally effective for our resolve of "Self Reliant India".
Excerpts from Hon'ble Prime Minister's address in 95th Annual Plenary session of Indian Chamber of Commerce.
"

Shri Hardeep S Puri
Hon'ble Minister of Petroleum and Natural Gas & Housing and Urban Affairs
"
A major effort is underway to lay the foundation for "Vocal for Local" in the oil & gas industry. A major drive has been launched to increase the localization of procurement of goods in the oil & gas sector to promote "Aatmanirbhar Bharat". We are encouraging OEMs to make India their preferable global production base, give a boost to Start-Ups, and make India integral to the global value chain of the oil & gas sector.
Excerpts from Hon'ble Minister's keynote address in GCTC Energy Security Conference 2020.
"

Shri Rameshwar Teli
Hon'ble State Minister of Petroleum and Natural Gas & Labour and Employment
"
Welcome to "Lakshya Bharat" Portal.
"
Entrepreneurship Development